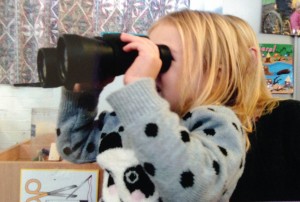 Pre-School Vision and Values
 Our vision.
Giving children the wish to learn: our principal expectation for the children in our care is to feel happy and safe, as well as developing a lifelong passion for learning.
Our legacy.
Stimulated and Taught each child.
Listened, Understood, Knew them. Had high Expectations of them & were Sharply focussed on their individual needs.
Parents' input & Reflection on our practice, lead to Excellent education & care.
Safe, Caring, Healthy setting, achieving the best Outcomes. That's Our Legacy.
How we will achieve the above:
Provide high quality care and education for the children
Provide a safe, stimulating and challenging learning environment which includes the Early Years Foundation Stage* (EYFS) framework.
Create a friendly, supportive atmosphere where children, their families and the staff feel valued and happy.
Work in partnership with parents to encourage the children to learn and develop.
Add to the life of the local community.
Promote equality and value diversity.
Ensure a firm foundation for continuous improvement and lifelong learning for all.
Use of a key worker system with continuity of care to enable observation of children's needs and progress on an individual basis.
Work with other agencies to meet children's specific needs – therapists including speech and language, paediatricians etc.
Provide staff with development opportunities and recognise this as an integral part of continuous pre-school improvement.
As a member of The Pre-School Learning Alliance, we support its mission statement to:
"Help children to succeed
Create the childcare that families need
Build learning communities."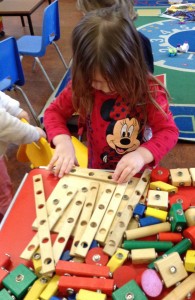 *The Early Years Foundation Stage
Children follow the Early Years Foundation Stage curriculum. This is divided into three 'Prime Areas' and four 'Specific Areas' of learning.
Prime Areas:
Personal, Social & Emotional Development: Making Relationships, Self-Confidence & Self-Awareness and Managing Feelings & Behaviour.
Physical Development: Moving & Handling and Health & Self-Care.
Communication & Language: Listening & Attention and Understanding & speaking
Specific Areas:
Literacy: Reading and Writing
Mathematics: Numbers and Shape, Space & Measure
Understanding the World: People & Communities, The World and Technology
Expressive Arts & Design: Exploring & Using Media & Materials and Being Imaginative
We incorporate the more exploratory and creative areas of learning into our curriculum, alongside a 'structured' academic programme – including phonics, reading and writing and Mathematical Development.
Young children learn best when they are motivated through playful learning experiences and are given opportunities to direct their own learning both indoors and within outdoor environments.
Our pre-school is well resourced and organised in order to spark curious minds, encourage sustained shared thinking, promote fundamental British values and cater for individual learning styles. 
Fundamental British Values are actively promoted at St. Luke's through our pre-school curriculum, pre-school policies and the ethos of the pre-school.
Democracy – To begin to develop our children's respect for democracy and support for participation in the democratic process:
?????
The Rule of Law – To begin to develop respect and understanding for the need for rules and laws to enable people to function together in a community and society as a whole:
?????
Individual Liberty – To begin to support and respect the liberties within the law:
?????????
Mutual Respect – To begin to develop mutual respect:
Tolerance of those of different faiths & Beliefs – To begin to develop respect and tolerance of those with different faiths and beliefs:
????????