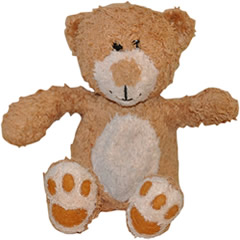 Luke Bear can be a shy little bear.
The children at St. Luke's Pre School like to encourage him to become a more confident little bear by visiting their home, going on trips and joining in with activities.
He doesn't go anywhere without his suitcase as he never knows what he may need: his bucket and spade for going to the beach; his binoculars for going to the park: or his flippers for going swimming.
He is sure to become one well travelled little bear that the children will remember for years to come.
Who will he go home with next?
It could be you. Lucky Luke Bear.